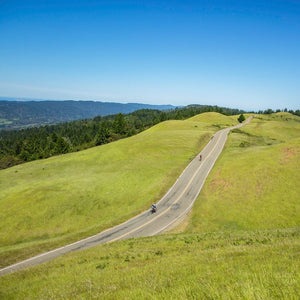 ANNOUNCING THE NAPA VALLEY TRIATHLON CAMP  
April 18 - April 23, 2023
We are heading back North for the 2023 addition of our Triathlon Camp situated in lovely Napa Valley. In 2021 we added this venue  to our camps in South Carolina and Kona, with the athletes attending resoundingly rating it as a "challenging success."
The beautiful South Bridge Hotel in St. Helena, CA, will host the Napa Camp again. Full SAG support will be provided for you and your wheels, and  Matt and the coaches will lead you on a memorable training experience.  A detailed agenda will be provided in March/April, but here is what the camp will encompass:
Education:

 

We will cover a wide range of key educational concepts, including the all-important and too often overlooked nutrition and recovery requirements for triathletes, permitting you to leave a little fitter and stronger, as well as empowered to make smart training decisions on your own.

Skills:

 

We will coach you in the technical elements of the relevant sports of triathlon: swimming techniques and open water skills; cycling climbing, descending, and time trial techniques; and running drills and pacing. Proper functional strength exercises for endurance athletes also will be covered.
Training:

 

We will be with you to guide and coach you through epic cycling on the roads of Napa Valley, as well as during your swimming and running training.
Personal Touch:

 

We have three Purple Patch Fitness coaches and Head Coach and Founder Matt Dixon on staff to assist you throughout the camp. 
NOTE:  Accommodations at South Bridge Hotel are not included in the camp price and will be booked separately. Southbridgenapavalley.com. Purple Patch athletes will receive a special discounted nightly rate of around $400, depending on the room, plus taxes, from May 18 - 22, with some shoulder nights available. Reservations are to be made directly at (707) 967-9400. We recommend that out-of-town campers stay at camp headquarters for the best experience possible.
CANCELLATION POLICY:  Your registration fees are non-refundable, but if you need to cancel for unforeseen reasons, we will apply 75% of the camp fee to another camp.