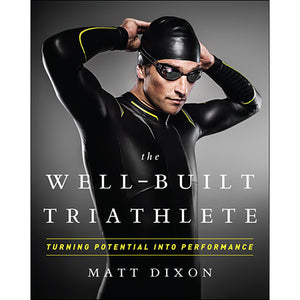 In The Well-Built Triathlete, elite triathlon coach Matt Dixon reveals the approach he has used to turn age-group triathletes into elite professionals and champions.
Dixon's method breaks new ground in triathlon training, introducing a new, comprehensive approach that builds the whole athlete for stronger performance. Dixon details the four pillars of performance that form the foundation of his highly successful Purple Patch Fitness program, showing triathletes of all abilities how they can become well-built triathletes and perform better year after year.
The Well-Built Triathlete is Dixon's guide to every aspect of triathlon performance. Chapters on swimming, cycling, and running explain the most effective ways to train for each. His pragmatic approach to stretching, recovery, and effective strength training shows athletes where they can recover valuable time.
Dixon's whole-athlete approach to triathlon will help triathletes become greater than the sum of their workouts. By becoming better all-around athletes, well-built triathletes will train and race faster than ever.